Your current position:Advantages
Advantages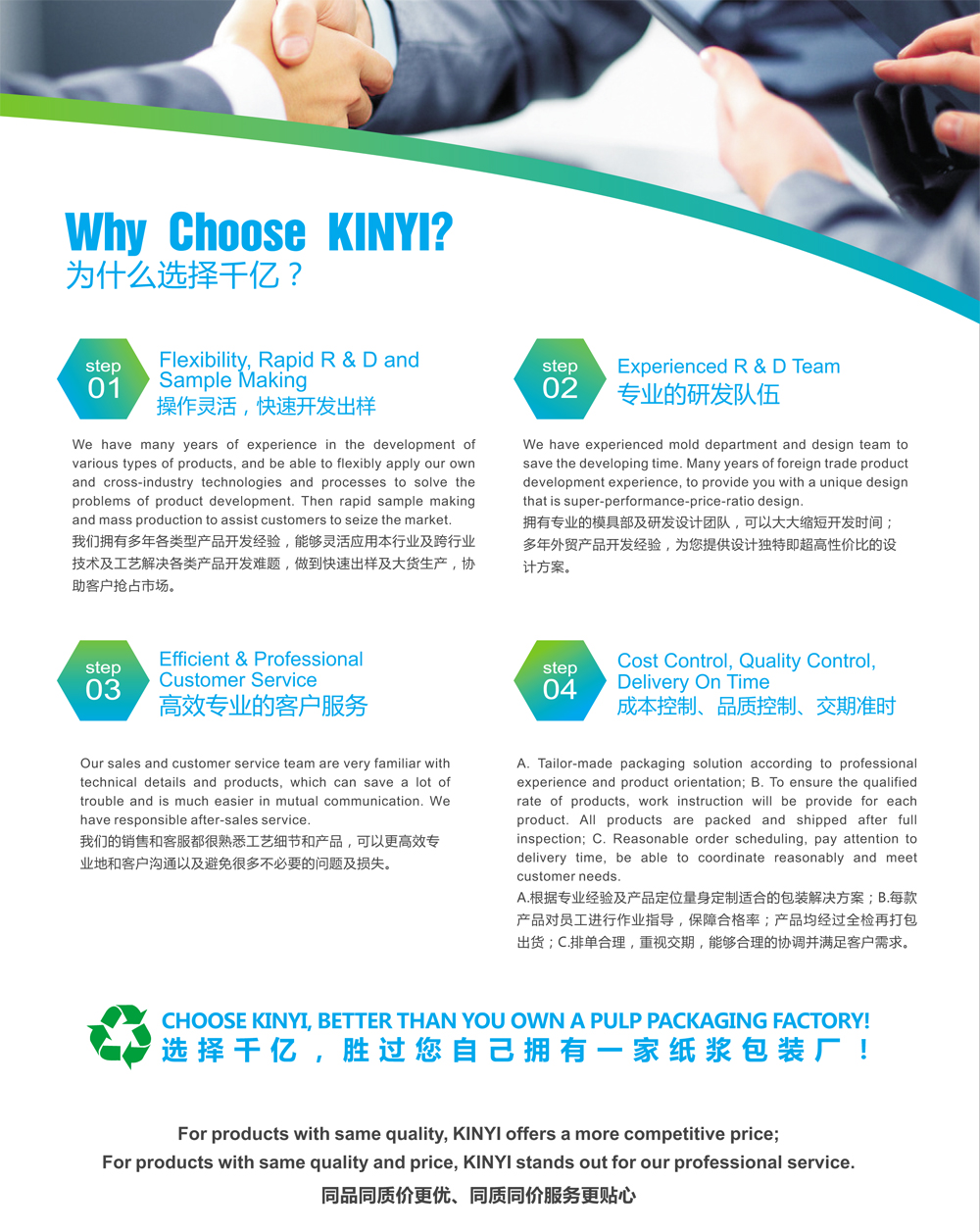 As a professional manufacturer in molded pulp packaging, we KINYI are very advantageous in following aspects:

Product Advantages:
1). The raw materials we use are mainly sugarcane bagasse and recycled paper or other natural fiber. They are completely biodegradable, compostable and renewable.
2). The shapes, colors, materials and surface finish are flexible to meet different needs and price budgets.
3). We have very rich product ranges, from packaging to end use products like tableware, craft supplies, fruit trays, egg trays, cup trays, home & garden supplies and etc.
4). All products are in compliance with requirements of RoHS, and bagasse products are FDA certified.

Company Advantages:
1). We are an industrial and trade integrated company. Besides our own molded pulp factory, we have integrated several molded pulp factories to provide almost all kinds of paper pulp products; We are more flexible;
2). We have our own experienced mould and packaging design team to save the developing time; We provide free 3D design drawings within 2 days;
3). Our sales and customer service team are very familiar with techniques and products, and this will save a lot of trouble and is much easier in mutual communication.
4). We are expanding quickly and have clear development target for future. We aim to be a more standardized and comprehensive professional company in molded pulp industry.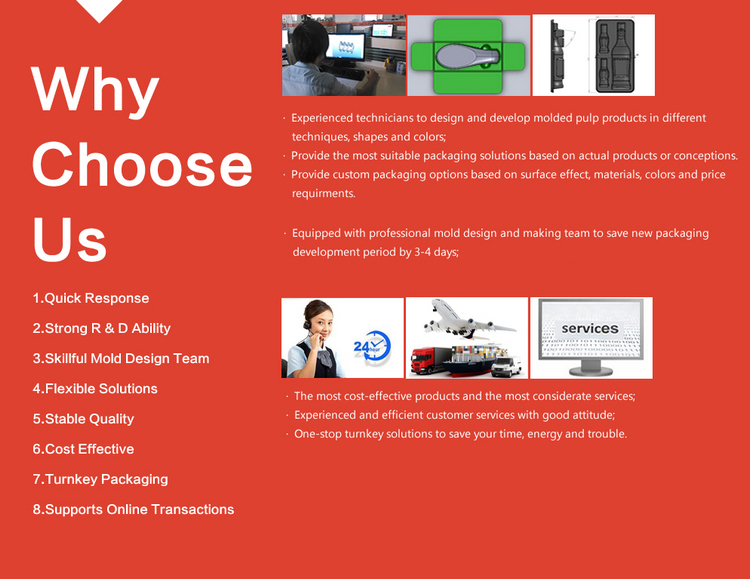 Ecological Cycle: